Bombay Summer a twelve-minute short, featuring Deepak Dobriyal of Tanu Weds Manu fame and Sadiya Siddiqui of Banegi Apni Baat fame (superhit television show from the 90s) is all set to stream on Bandra Film Festival (BFF) on 28th July. Directed by Raaghav Dar, the film is an experimental fiction hidden gem made in his days at FTII Pune in 2003. The film is a collage of the lives of two ordinary people living in the slums of Bombay, which are reconstructed by the use of fictitious documentary interviews as we spy on their last moments together. The short won a BAFTA (Honorable Mention) at Aspen Shorts Fest.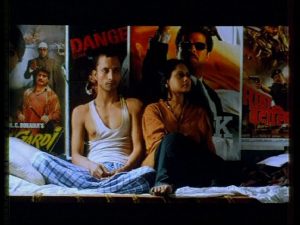 Another hidden gem of Raaghav also in the category of short experimental fiction, called Ship of Fools starring Amit Tiwari Anand, Madhuchhanda Bhowmik, Sourabh Bhowmik is a great conversation starter. A sailboat belonging to the 'System' transporting 3 supposedly dangerous and deranged prisoners to a penal institution, goes into a mutiny in the middle of the ocean. Both these films will be showcased on 28th July.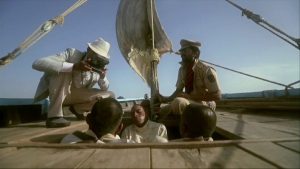 An alumnus of Film and Television Institute of India, Pune, Raaghav is the Director of the month at Bandra Film Festival. He has written and directed the acclaimed short films Bombay Summer, Bamboo Boys and Ship of Fools. He is also the writer and director of the critically acclaimed feature My Friend Pinto (2011) and the docu-drama series Adrishya – True stories of Indian spies. He has worked with the Theatre du Chatelet, Paris as a Collaborative Director on Operas directed by Sanjay Leela Bhansali and Vishal Bharadwaj. He was also the creative director on Junglee (2019), which is a film directed by American director Chuck Russell (The Mask, The Scorpion King).  Currently, he is writing and directing a web series for Excel Entertainment and directing a feature documentary for Netflix on the Mumbai Underworld.
BFF has also collaborated with Going to School, an organization that creates media to encourage young people to embrace entrepreneurship as a model for sustainable living for a showcase of 2 films, Bamboo Boys & Goal Goa. Bamboo Boys is an uplifting short film set in Nagaland, directed by Raaghav Dar, chronicling a young Indian entrepreneur who sets out to solve Climate Change, in his small village in the most simple and humbling way.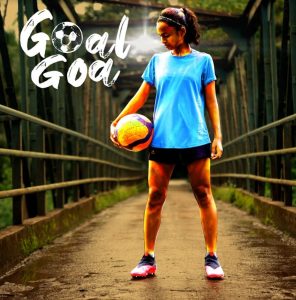 Goal Goa directed by Lisa Heydlauff is a sporty feature that chases stories of how girls playing football can change the world for everyone, even tackling vaccine hesitancy.
Goal Goa & Bamboo Boys are currently streaming on Bandra Film Festival's Youtube Channel.'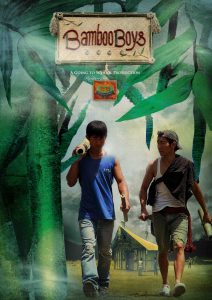 Director Raaghav Dar said, "I am very excited to collaborate with Bandra Film Festival for a series of shorts I have directed for Going To School. While the films have strong social messages, the aim is to begin meaningful conversations which are the starting point of change, it is therefore equally important to place these films on relevant platforms. Indie films and non-main stream content struggle for a showcase and I'm glad that Bandra Film Festival has taken this gigantic initiative which has been sorely missing in this country".
Speaking about Bombay Summer being a part of Bandra Film Festival, Actor Deepak Dobriyal said, "Bombay Sumer an experimental gem is a must watch for everyone. Raaghav's creation of this noir short not only pushed my abilities as an actor but also the audience's perception of new age cinema in many ways. It's a rare opportunity to be a part of something so socially relevant and I'm glad it has bagged a showcase opportunity with Bandra Film Festival. We need more such platforms and films to really bring about a significant change."
Actor Sadiya Siddiqui said, "It is heartening to see a film like Bombay Sumer making it to the Bandra Film Festival. We need more and more people watching these kinds of films. It was a pleasure to be a part of this project and now it is going places, I'm even more thrilled. I believe Bandra Film Festival is a fabulous initiative with a growing audience base, I would like to urge people to watch our film."
A Filmkaravan and Youtube collaboration, 'Bandra Film Festival' boasts of a stellar advisory board with Abhay Deol and Aseem Chhabra being a part of it. The festival kick-started in February 2021 and has showcased a diverse slate of films in terms of genres and formats ever since. In addition to the exciting earlier ones with Pocket Films and Whistling Woods International, the latest collaboration with Raaghav Dar & Going to School is an effort to center stage films with a social message or supporting a social cause.