Cineline India Ltd, part of Kanakia Group, recently re-entered the film exhibition business. They announced their re-emergence through the launch of MovieMax at nine prime locations across Maharashtra. One of their theaters was launched in Sion. Located at Sion Circle, Sion East, Mumbai, this cinema is situated in one of the prime spots.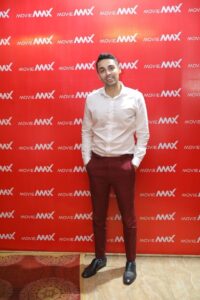 With three screens, this three-storeyed cinema has a capacity of over 220 each. It has digital projectors and a high-quality sound system that allows the audience to have an immersive movie experience. MovieMax has widened its range of movies it is exhibiting to include regional content and to provide a platform for the diverse film industry within India. With a rise in demand in the movie industry, this cinema is currently streaming various in-demand movies. Currently, it is streaming Bollywood movies, a Marathi movie, and a Gujarati movie. With a huge pipeline for regional movies, MovieMax plans to celebrate the cultural diversity of India. The theater offers various foods and beverages to enjoy while watching the movie. It also provides a parking facility and wheelchair accessibility.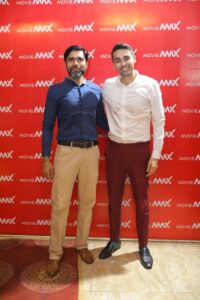 Speaking about their remarkable journey, Mr. Rakesh Kanakia, Chairman, said "We are very excited for our Sion branch of MovieMax. Not only is it located in an excellent and accessible location, but we have also ensured to offer additional services to provide an overall great experience to our audience. To meet the growing demand for regional content, we have brought up distinctiveness in our offerings. We intend to have MovieMax oscillate as a strong consumer-centric brand with a pan-India expansion strategy".
About Cineline India Ltd:
Cineline India Ltd is engaged in the entertainment business. It is a part of Kanakia Group and has been one of the most prominent entertainment companies in India. Cineline has always believed in changing, transforming, and evolving in the industry. In a fast-evolving world, new opportunities are always emerging on the horizon.  As an agile organization, we have always endeavoured to advance ahead and optimize opportunities. We are open to change, swiftly reinventing the business model by leveraging legacy strengths and embracing new avenues for growth. By re-entering the Film Exhibition Business, MovieMAX is looking to create a unique, strong consumer-oriented brand and win developers' confidence to become a preferred operator in India.