Ace choreographer Abhishri Sen is one if the leading Bollywood people who are using online avenues during the lockdown to connect with fans and dance enthusiast, across the country, with her fun-filled dance sessions!
She has now partnered with Bookaworkshop.in, a one of its kind digital platform which curates learning workshops across a wide gamut of subjects and range of activities. These masterclasses are led by experts from the respective field, thus offering the participants not only access to celebrity trainers but also gain quality knowledge and for the time and resources invested.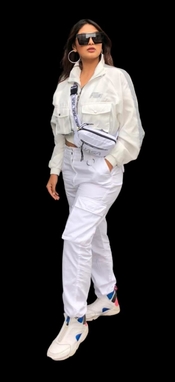 Her session will be on Bolly Hop, a dance form that blends hip-hop dance techniques with Bollywood moves. It is a fusion dance form that blends western moves of hip-hop dance with Eastern influences of Bollywood moves and takes your energy to a new high!
Abhishri Sen, part of Mudassar Khan's team, has worked with Indian superstars like Salman Khan, Priyanka Chopra, Kareena Kapoor Khan, Alia Bhatt, Akshay Kumar, Simalhotra, Tara Sutaria, but has also choreographed international sensations like Katy Perry and Ditto.
Her Bolly-hop session is scheduled on Sunday, July 05, 5:00pm – 6:30pm over a Zoom call. Registrations for her session is priced and registrations are on Bookaworkshop.in
Link: https://www.bookaworkshop.in/event-details/bolly-hop-with-abhishri-sen