Bhuvan Bam became the first Indian digital content creator to launch his independent web series, Dhindora on YouTube, which became an instant hit amongst the audiences.
Bhuvan Bam's 'Dhindora', a situational comedy show on YouTube got highly applauded by the audience's right after it launched in 2021. Today, it has managed to clock in half a billion views on YouTube, which has made it a first ever feat for a limited Indian web-series on the video platform. The success of the series stands testimony to Bam's innovative and engaging content delivered on the platform.
Bhuvan Bam added, "I am overwhelmed with all the love we have received for Dhindora. The fact that our content has garnered so many eyeballs is a sign of the connection it has made with the audience, which to me is the most important part. I could not have done this without the support of my amazing team at BB Ki Vines. I'm so glad to be back doing what I love and I'm looking forward to what the future has in store!"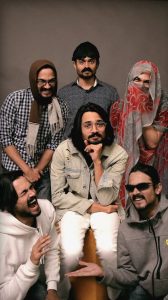 'Dhindora' is based on the real-life story of a middle-class family. The first season of the show consists of 8 episodes, which are available for streaming on YouTube. The show also has an outstanding rating of 9.8 on IMDB.
Taking further the demand post the first season finale, the makers of the show have now confirmed that indeed the series will be officially coming back for a second season!
The development has already begun and the shooting of the season is expected to take place in end of 2022. The season one was directed by Himank Gaur who is soon all set to also helm Bhuvan's first official OTT debut, Taaza Khabar with Disney+ Hotstar and is being produced by Rohit Raj, who is the co-founder of BB Ki Vines productions. Bhuvan will be playing a serious role for the very first time.