'Bhetali Tu Punha' movie sequel 'Bhetali Tee Punha 2' is coming soon. The movie 'Bhetali Tu Punha' was released on July 28, 2017. The producers have recently announced the sequel of the film on social media, justifying the completion of four years of the film. The sequel will have actor Vaibhav Tatwawadi and actress Pooja Sawant reunited again.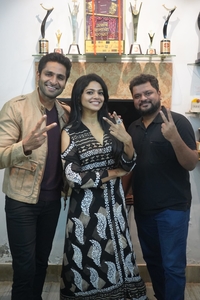 The film will be produced by Devi Sateri Productions and Swaroop Studios. Girish Parab, Akash Pendharkar, Sachin Narkar and Vikas Pawar are producers. Well known director Jayant Pawar, who has directed many TV serials till date, with the sequel 'Bhetali Tee Punha 2' is making his debut as a film director. The story is written by Sanjay Jamkhandi.
The 2017 film was well received by the audience. Now the audience will have to wait a bit to know what turn the story has taken in the sequel.