The super duper Marathi hit film "Takatak" which grossed the maximum revenue at the box office, besides garnering the appreciation of all the critics, is now all set to appear in front of the audiences in the form of a sequel. Milind Kavade directorial venture has done the maximum business in the Marathi film industry in the latter half of 2019. The announcement film "Takatak 2" made during the period of the extended new lockdown has created a lot of hopes and expectation about the revival of Marathi cinema as well as Cinema houses.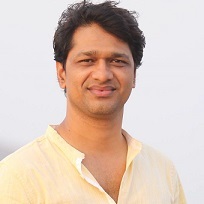 Producers Omprakash Bhatt and Dhananjay Singh Masoom of Purple Bull Entertainment Pvt. Ltd. & Co-producer Jagat Singh have made the announcement of the sequel titled "Takatak 2" after the Motion Poster of the film was officially unveiled on the social media. The plot of "Takatak" was out and out youth oriented and set out to drive home a very pertinent message and hence the curiosity has also increased manifolds as to what is in story for the audiences in "Takatak 2". Milind Kavade has written the story as well as the screenplay for the sequel while the dialogues have been penned by Kiran Berad. Jay Atre has written the lyrics while the music has been scored by Varun Likhate. Hajrat Shaikh Wali is the DOP for the film. The names of the star cast have been kept under wraps.
When asked how he managed to get the idea for the sequel, Milind Kavade said that the sequel of the film will prove to be a love story with a difference with visionary lyrics and brilliant music as its USP. He added that their responsibility as a team is manifold while making the sequel of the film, especially after the phenomenal success of Takatak. "We have made an attempt to provide something which will be immensely liked besides being emotional, as well as appealing to all the viewers and hence liked by everyone," Milind Kavade signed off.