Maa Bhawani Film in association with Swami Star Art & Production film SANT MARO SEWALAL poster was launched on social media. Ashok Kamle presentation, the film is made in Banjara language written and directed by Arun Mohan Rathod.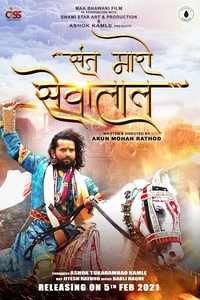 The film is produced by Ashok Tukaramrao Kamle, cinematography by Jitesh Rathod and music is composed by Babli Haque.
SANT MARO SEWALA will release on 5 February 2021.