From small pockets of the country to nationwide collaborations and record-breaking deals, the Hindi hip-hop and rap scene continues to swell at a furious pace.
Badal aka 'Safidon Ka Chora' is now one of the most recognised names in the underground Hip-Hop and Rap genre known for his distinctive fashion of rap circulate and music sense. His debut album, 'Vamos' (a trilingual fusion of Spanish, Punjabi and English) dominated the charts. The song received overwhelming support and crossed 15 million views on YouTube. After a record breaking first single, his songs such as 'Trip', 'Puro Puro' and a Punjabi romantic EP called 'Masterpiece' have made him quite a rage among the audience.
Badal has previously worked with TM Music and produced great tracks like, Afsos & Peeta Nahin which garnered a lot of positive feedback from the audience. He dropped his new song, 'Bas Ka Nahin' in collaboration with TM music, which offers more than a catchy tune. The three-minute-long song is a top notch rap track that will have you humming along as the character revels being a gangster and has no time for love. You can totally feel the vibe of the rap that will have you bopping your head along with the lyrics. From choosing the right words to rhyming them with utter perfection, he has nailed every bit of it. This promising song is a perfect track to get you in the mood to succeed.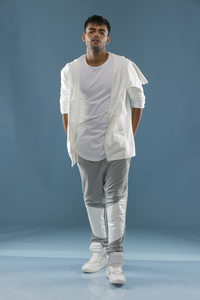 Speaking about the track Badal said, "I was really busy with my career and wanted to focus on work. I didn't want to give anyone false hope and break their heart and that's when I wrote this song."
Bas Ka Nahin is available on all streaming platforms 1st December 2020 onwards.