Tarot card reader and reiki healer Ayush Gupta made his debut as a producer with a music video titled "Tiranga". The song, which was released on January 24 on Times Music, has been crooned by Abuzar Khan and features actors like Sana Sultan Khan, Karan Khandelwal, Shruti Prakash, Deepak Kalra, Aarvika Gupta, Unika Ray, Artist Shikha Sharma, Nishtha Kesarwani, Divyansh Dwivedi, Tamkeen Khan, Jubin Shah, and Shubhi Jain.
Link for the song-
Speaking about becoming a producer, Ayush said, "There were no plans to be a producer but I definitely wanted to do something for my country. I just didn't know how to start it. I know a music video is a very small contribution towards doing something for my nation but this is my first step towards doing my bit for India."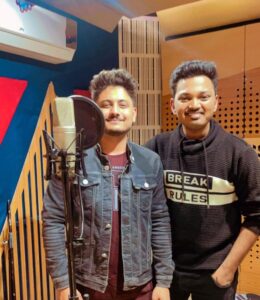 "Abuzar is the singer, composer and he has also written the lyrics of the song. I was really touched and mesmerised by the song and we have tried to showcase India in a very straightforward way that people can understand and know the reality and the pride we have inside ourselves for the nation. We realised that we should release the song as soon as possible because 26th January was approaching and there couldn't be a better time," he added.
Sharing what's special about the song, he said, "It's a patriotic song and I'm really honoured and grateful to say that we have Mahendrajeet Singh Bitta Ji in the video, Chairman Of the All India Anti-Terrorism front. This song is also special because of the lyrics."
At the age of 19, Ayush Gupta is a Tarot Card reader, an astrologer, a numerologist, and now a producer. Asked how he multitasks, he said, "It has been difficult for me because there were a lot of Reiki healing sessions as COVID was at its peak."
"But having said that this music video had my heart and I did it with pure intentions. I guess the universe does some or the other thing to make it happen. So I'm really thankful to the universe for making this possible and giving me the power to manage things together. Also I am thankful to Goa Police, Krunal Shah and Viraj Mishra," Ayush concluded.