The new music single 'Puri Bottle Ve' by Singer Ayaana Khan featuring Zain Imam in collaboration with Zee Music is out now for listeners to savour. Sensational Ayaana Khan has sung the song beautifully with her enchanting voice. With Ayaana's melodious voice and elegantly penned lyrics by Kunwar Juneja, the song tells a beautifully perplexing story of the onscreen couple.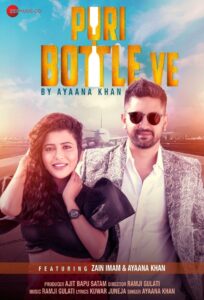 Shot in the exotic locations of Armenia with beautiful photographic landscapes, the song features TV Actor Zain Imam who is looking handsome and dapper in the whole music video. Zain Imam also featured in Ayaana Khan's debut music video 'Promise' which surpassed 2+ million views.
In the words of singer Ayaana khan, "I am so thrilled that the music video is live. I cannot contain my excitement. I am more than eager to see the audience enjoy it. Zain Imam, my co-star, was a tremendous support system throughout this process. I am very grateful to him. We had a great time shooting the video. I wish that the audience will cherish the song as much as I do."
Apart from 'Promise,' Ayaana Khan has worked diligently, resulting in another music video 'Ajib Dastan' featuring Bhavin Bhanushali which, followed the track of its predecessor and crossed 1+ million views on YouTube.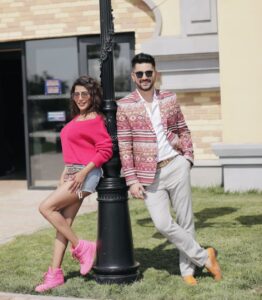 Ayaana had collaborated with TV Actor Zain Imam for a Indie-Punjabi single 'Promise'. The video is featuring Singer Ayaana Khan and Actor Zain Imam. The song also marked the debut of Ayaana Khan in the music industry as a singer. The music video is directed by Ramji Gulati & lyrics were penned by Moody Akkhar. The track was shot in the beautiful locations of Armenia and at the end of the video quick sunset scenery is depicted, demonstrating a beautiful ending to their couple story. The lyrics are highlighting the sweet quarrel between the lovers for always breaking her promise.
So Singer Ayaana Khan and Actor Zain Imam's pair rocks again with 'Puri Bottle Ve'.