Pop some champagne as the Indian origin British pop-star, Arzutra Garielle, has announced her next music single titled 'Manchali'. Different to her usual love songs launched this year, Manchali is a motivational single carrying a strong empowering message – anything can be achieved by any woman on the planet if only they dream hard enough. The video also features young girls and women from different walks of life sharing their own message on #GirlPower.
The very talented Arzutra will be gifting us Manchali for the holiday season launching 25th December which will be inspiring us ahead of the New Year.
This energetic song has been produced by legendary composer Atif Ali with co-producer Tabraiz Haroon.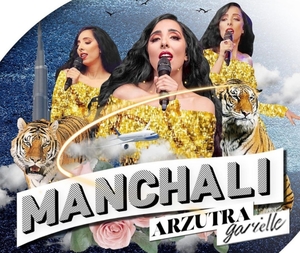 Directed by Arzutra herself, the video shows a story of a little girl who dreamed to be a singer. The video captures the journey of the little girl who's passion & grit made her work tirelessly through the years until she finally made it to the big stage, singing live, to a crowd of thousands.
Arzutra is the 1st Indian female singer who has involved fans in such an empowering way as she wanted to inspire other females to fulfill their dreams just like she did. Arzutra says in her own words, "My parents wanted me to be an accountant but I wanted to be a singer. They never understood me. I had to break free from my family's expectations. I became an outcast for following my dream because achieving my dream became an obsession for me. No-one could relate to me. Until I started becoming successful at what I do".
Having so many girls participating in the music video sharing their message is a clear indicator that Arzutra wants to inspire others as well as showcase her own talents. "Us girls need to help and support each other to the top. We need to move away from a me-me-me world" and move more into an I-You-We world," says Arzutra.
Manchali is from the 2nd Album launching early next year. With the next single confirmed to be out as early as Valentines, this is the time to make the most of Manchali.