It is the dream of many to appear on the silver screen by proving themselves at every step such as one-act plays, dramas, short films. But very few actors are lucky enough to get that moment. Archana Mahadev, a talented actress hailing from a small village in Nagar district, has had this fate. She has successfully achieved this success by overcoming difficult circumstances. Her two films 'Ghoda' and 'Masuta', which won several awards, are releasing in the month of February.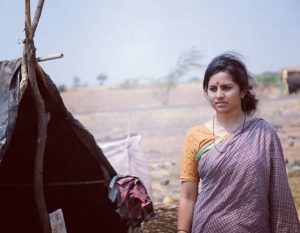 Jamgaon, a village in the drought-prone area of ​​Ahmednagar district, is known for the mansion of Mahadaji Shinde. Along with this historical recognition, there is no doubt that this village will now be known as Archana Mahadev in the glamour world as well. Archana, who lost her father in her childhood, was brought up by her mother. She used to do sewing to earn bread and butter. Archana, who gained achievements because of her mother's hard work, has so far won the hearts of the audience with her powerful performances in many one-act plays, dramas and short films. She has also left an indelible mark of her work behind the scenes also such as writing, editing and directing department.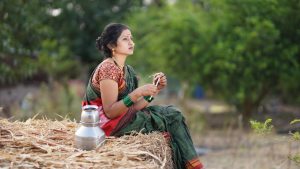 Talking about her tumultuous journey so far and starring in two upcoming films, Archana Mahadev said, "If we want to know something, we search it on Google. But if you want to play a role, you have to study that type of people and live with them to act. Obviously, observation is very important for that. My roles in both films are very different. However, being born in a village, the real life struggle became very important and helpful in playing this role.
Archana Mahadev's film 'Ghoda' has won the 'Best Jury Award' at the Dadasaheb Phalke Film Festival and 'Masuta' has been appreciated by the audience and critics at various film festivals and award ceremonies.