We will always remember friendship in super hit 'Sairat' i.e. Parshya, Salya and Langdya. Now Salya means Arbaz Shaikh and Langdya means Tanaji Galgunde will be seen together again in Sunil Magare directed FREE HIT DANAKA.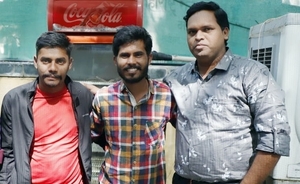 The film is announced by SGM Film's and poster was released few days back. It will be produced by Umesh Narke, Dharmendra Singh, Prasad Shetty, Vikas Kamble, Praveen Jadhav and Sunil Govind Magare, co-produced by Sudhakar Lokhande.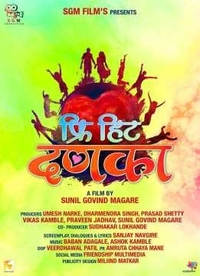 Raju Daulat Jagtap is production manager. The screenplay, dialogues and lyrics will be written by Sanjay Navgire, music by Baban Adagale and Ashok Kamble, cinematography by Veerdhaval Patil.