Hands down, Aalim Hakim is definitely the captain when it comes to styling the who's who of Bollywood and known personalities across India including cricketer Virat Kohli.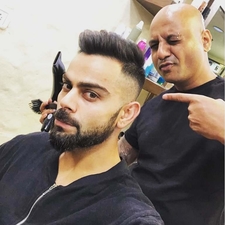 Recently while praising the efforts of the entire team of the newly released show produced by Anushka Sharma, Aalim didn't expect this quirky reply from the actress. However, their small banter made all their fans laugh out loud.
Being the first one to comment on the post shared by the ace captain Virat Kohli, Aalim couldn't agree more with his glowing review of the show. However, Anushka too didn't hold back her feelings and replied in a weary but albeit hilarious manner, and said, "Can't wait for you to cut Virat's hair so I can STOP!".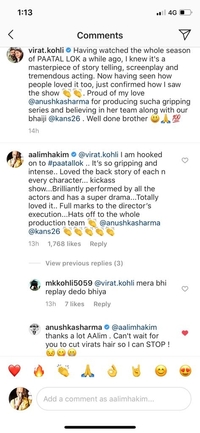 Looks like the actress has been hard at work with her show and needs a well deserved break, we bet she can't wait for Aalim to take over hair duties for Virat Kohli!