Anshuman Jha is an artist who prefers versatility over volume and this comes across in his choice of films. After a sensitive portrayal of a homosexual man in his last release, "Hum Bhi Akele, Tum Bhi Akele" he has gone to the other end of the spectrum. His next is 'Lakadbaggha', an out and out action film for which he has chosen to invest 5 months in intense training and preparation. To be helmed by Victor Mukherjee, the film is set in East Kolkata, Chinatown, and will go on the floors in December 2021.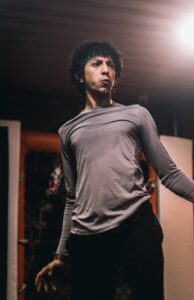 Lakadbaggha (English translation Hyena) is a hand-to-hand combat action film. Written by Alok Sharma and to be directed by Victor Mukherjee who is currently Directing 'Sweet Dreams' for a leading OTT platform, this film is a quintessential 'Good v/s Evil' story with a unique contemporary touch of the illegal animal trade industry serving as an undercurrent to the narrative. Lakadbaggha will have Anshuman Jha as the protagonist. The leading lady opposite Anshuman & the antagonist will be announced soon by the makers. It is rumored that the hunt for a female lead with a martial arts background is on. A host of foreign cast & crew is expected on the film, especially in the camera and action departments to implement the action sequences.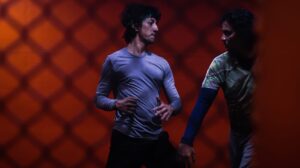 Jha is currently undergoing a planned training phase in martial arts to be in a place to implement the action set pieces. After prepping through July in India, he was in New York through August learning Krav Maga. Jha has pushed Harish Vyas's 'Hari-Om' to 2022 as he wishes to put all his efforts into this film to bring forth his best.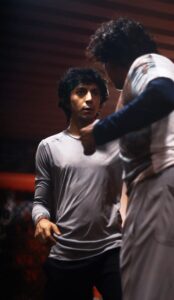 On his new role, Anshuman says, "I love animals and have always loved action movies – 'Lakadbaggha' merges both my passions. I am thrilled to be a part of an out-and-out Action film for the first time. The training is intense but I'm loving every bit of it & grateful for the opportunity. The storyline deals with a relevant issue that plagues our society & I will only do this once – therefore have put the other projects on hold so that I can give this my all. The action choreography is something I am looking forward to & I hope the audience will enjoy this ball to the walls kind of action."