Covid delays, VISA issues – Anshuman Jha & Sierra Winters waited it out for their time before exchanging rings in America in a fairy tale wedding. They now finally had their traditional Indian Wedding at the serene Govardhan Eco Village outside Mumbai.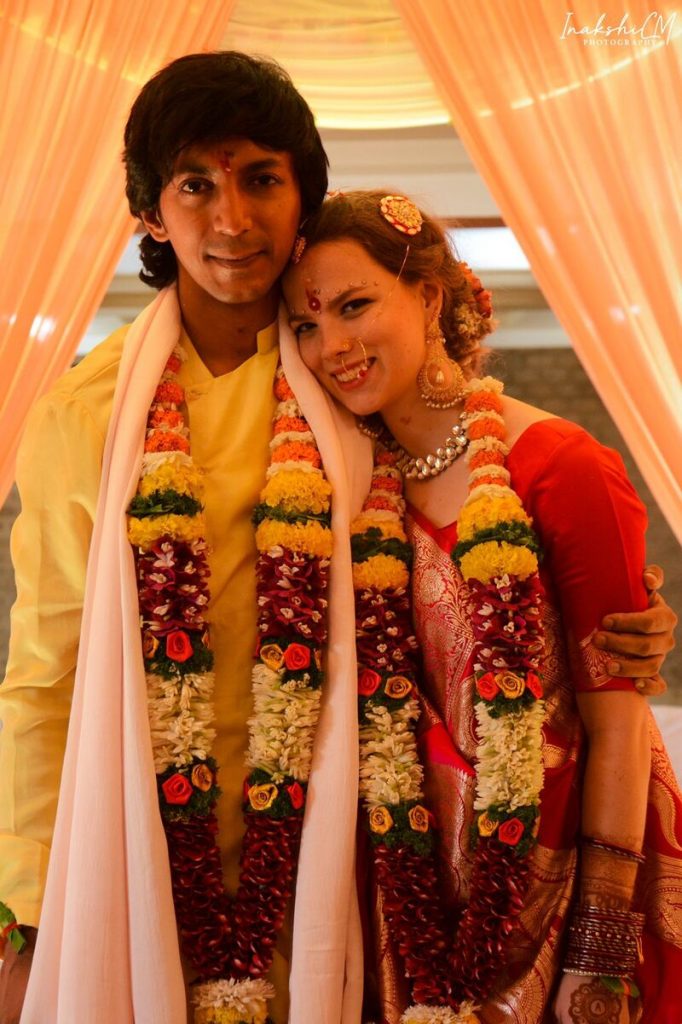 A very private traditional Mithila wedding, as per Anshuman Jha mother's wish. Sierra's entire family arrived from America – their first visit to the country. Jha & the family met & heard the Dalai Lama in March first week at Dharamshala. And Jha's family, a lot of whom couldn't make it to America due to Visa issues, will now have a chance to celebrate with the bride and groom at mini Vrindavan.
"I believe in the institution of marriage & I am glad both the families were together for this ceremony. My mother always wanted me to have a traditional Mithila wedding & Sierra wanted an Indian wedding. If you count the two court marriages – we are having 4 weddings so we have a lot of anniversaries to keep track of. But very grateful for all the love. My elder brother & Bhabhi represented my parents," said Anshuman Jha.
Anshuman Jha is an Indian actor who works in Hindi films and theatre. He is known for his role in Love Sex Aur Dhokha. He had been rated as one of the "Top Ten Bollywood Actors of 2010" by Rediff. He appeared in films such as Yeh Hai Bakrapur (2014), X: Past Is Present (2015), Chauranga (2016), Mona Darling (2017), Angrezi Mein Kehte Hain (2018) and No Fathers In Kashmir (2019). His 2020 Web show Mastram has had over a billion views on MX Player. He played the lead in the film Hum Bhi Akele Tum Bhi Akele (2021). His latest release, the Action-Thriller titled Lakadbaggha (2023), has won him lots of critical acclaim including the Best Actor Award as the South Asian International Film festival presented by HBO.