Actor and model Shubham Sharma fondly known as 'Star of Singles' has shining this year. His three single songs are already released and the hunk is gearing up for more singles. This year Shubham's singles 'Pyar' (657K), 'Blood Test' (468K) and 'Mehendi' (1.5M) released which are liked and praised by viewers.
Shubham Sharma's music video 'Rim Jhim Gire Sawan' is a blasting hit
Along with Shubham Sharma PYAR features Karam Sharma who has sung the song, music by Gurucharan Singh, BLOOD TEST features Joban Ghumman who has sung the song, music by Bravo and MEHENDI features Rumman Shahrukh, song sung by Shruti Sharma, music by Acent.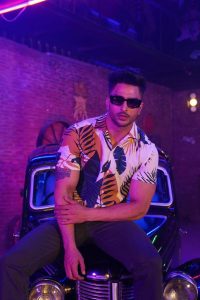 Shubham Sharma says with a big smile, "I am glad audience is liking my songs and watching on repeat mode. Few more songs will release this year. I am sure those songs will also get love like the released ones."
Shubham's last year released songs Rim Zim and Akhiyaa Wala Surma also became smash hit with millions of views.
Shubham Sharma celebrated birthday with family and close friends
Shubham who hails from Chandigarh, has done print and catalogue shoots for renowned brands. His music videos like Jaan, Yeah Baby Refix, Ignore, Sach Manu Ya Fareb, Teri Khaamiyan, Aakhri Mulaqat, Qadar, Set Hai have also got millions of views. The songs of music videos Shubham has worked in are sung by popular singers like Surinder Jit Maqsoodpori, Gurman Maan, Garry Sandhu, Akbar Alam, Anirudh Kaushal, Akhil, Jharna, Poorva Sharma, Gurmeet Singh.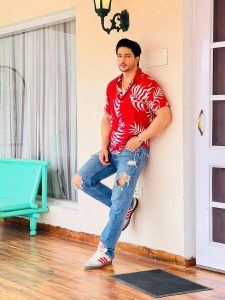 When asked about working in music videos, Shubham said, "I like music. I love to hear some soothing music or romantic instrumental especially in morning with a cup of coffee. I believe music is a great medicine. When I go on a tour, at least one day I go to peaceful place and always hear music of nature, birds, wind, sea etc."
For all the fans of Shubham Sharma we would like to say the blue eyed boy's birthday is coming on 19 Setember. Best wishes to the actor for a blasting journey.