After his stint in the fourteenth season of "Bigg Boss", Aly Goni has been a part of various music videos like "Tera Suit", "2 Phone", and "Tu bhi sataya jayega", to name a few. Recently seen in a music video titled "Jodaa" along with Mouni Roy, the actor confessed that he takes time when selecting a project and doesn't mind waiting for a long duration too.
"I am very selective about the work I do. I have been getting a lot of offers but I won't do anything until it has my heart. I first need to feel the character and the story and then I move ahead with it. I have the patience of a saint and I don't mind waiting for a good project, even if it means waiting for a year or even more. My criteria have always been that I need to connect to the character. I have been getting calls for so many music videos but I don't want to do anything just for the sake of doing it. I give my best to whichever character I pick, be it a show on TV or OTT or a music video, and if it doesn't have my heart then I won't be able to perform it," he said.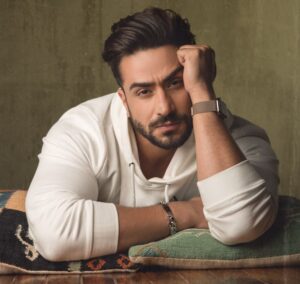 His song "Jodaa" has garnered over 25 million views, and the "Yeh Hai Mohabbatein" actor said that he did it because he found the concept very interesting. He added, "When I heard the raw version of the song, I played it on repeat for 3-4 times and fell in love with it. I had never played a king before this. And a queen trying to win the love of her king back sounded very fascinating to me."
Aly Goni was all praise for his co-star Mouni Roy. He said, "She is just fantastic. She is a fabulous actor and an amazing dancer. Her expressions are just wow. There was a sequence in the song where both of us are sitting in a boat, and she had to hold a fan, she was actually blowing it for me because it was so hot. She is very down to earth and very humble."
He further confessed that he is a big fan of singer Afsana Khan, who has crooned the song. "I have been a fan of Afsana since "Titliaan" and I love her voice. One of the reasons I said yes to the song was Afsana because her voice is so soulful," Aly concluded.