ALTBalaji's latest show – Crimes and Confessions is an anthology of five stories wherein the crimes are crazy, bizarre and at times out rightly fascinating…and what makes it more compelling is that every episode focuses on a crime story and is followed by the criminal's confession. Making the weekend interesting, ALTBalaji dropped the riveting series on Saturday which narrates 5 crazy crimes, 5 love stories and 5 outrageous confessions… The show is where the viewers will get to encounter the crime, confront the criminals, and unravel the mystery. The show will give the viewers different shades of crimes and corruption in human relationships. The show is streaming now on ALTBalaji.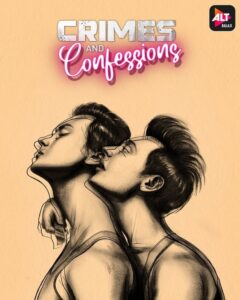 Crimes and Confessions will showcase stories that are set in different eras. In addition, every episode of the series has a confession post facto a crime. These stories have one thing in common – showing outrageous and at times fascinating confessions. Featuring twisted characters, the stories will explore love, longing, jealousy, greed, and gender politics. Each story also explores the complexities of human behaviour. We get to see varied shades of human relationships. There's blood, deceit, manipulation, crime, and its confession as well. The episodes 1 & 2 is named "Not in Mood for love" part 1 and Part 3, Episode 3 is called "Same" Shame, Episode 4 is titled All About My MoM, Episode 5 is Room Number and finale Episode is called The Secret in Your Eyes.
Talking about the show Shweta Gulati who plays a pivotal role in one of the episodes said, "I am part of an episode set in 1970s. I am playing a high flying make-up artist who is in love. There are secrets which can bring down her lover's career forever. My character is the loyal one who protects her lover irrespective of the circumstances. Crimes and Confessions is a clutter breaking show in the Indian OTT space I feel. When I was offered this show, I was surprised, however, it was like an experiment for me. So I am really looking forward to the audience watching the show. I hope they like it."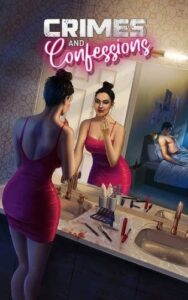 Naagin 4 actor Ankit Bathla on the other hand said, "This story is set in post-Independence era. I had to work on the way we speak as back in the days there were no slangs! So had to ensure this. The segment I'm a part of, is called 'Not in mood for love' and has 2 episodes of one hour each. We have tried to experiment a lot with the story. I really hope the audience enjoys the show just like we enjoyed and had fun while shooting for it."
The show already became the talk of the town since the trailer dropped on August 2. Dialogues such as 'Soch lijiye Ishq hai toh gunaah bhi naa hoga', 'Iss duniya mein log nahi kahani rehti hai,' already got the audience excited for it.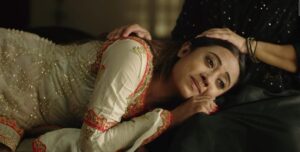 Crimes and Confessions features popular TV actors like Ankit Bathla, Lekha Prajapati, Ankita Chakravorthy, Pradeep Singh Duhaan, Shweta Gulati, amongst other actors. The series is produced by Jaasvand Entertainments Pvt. Ltd, Black Swan Production, Keylight Production, DisKontent and is spearheaded by Baljit Singh Chaddha, as the Content & Creative Director.
All the five stories of Crimes and Confessions are out on ALTBalaji. GO BINGE-WATCH right away!