Recently, there was news of the sequel of Laal Rang and actor Akshay Oberoi, who was an important part of the first part, could not have been happier. Akshay was seen playing Rajesh Dhiman, who was the partner in crime of Shankar Singh, played by Randeep Hooda. The 2016 film, Laal Rang, a dark social drama, was set in Haryana and revolved around the illegal blood trade business. The shooting of the sequel will begin soon.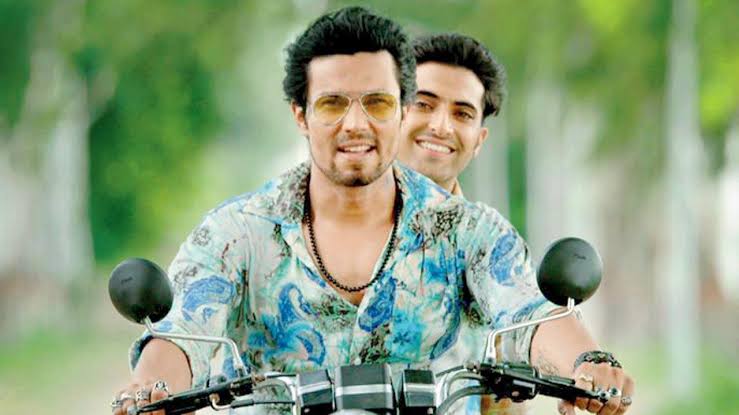 Akshay Oberoi says, "The movie dealt with the illegal blood trade business. Even though it is a serious issue, the makers tried to give it a humorous angle. The first part was well received and I am ecstatic that we are back with the second part, which is coming after seven years. I can promise this time it's going to be more interesting and intriguing than the first part."
Laal Rang is a 2016 Indian Hindi-language black comedy crime drama film directed by Syed Ahmad Afzal and produced by Nitika Thakur and Krian Media. Randeep Hooda, Akshay Oberoi and Piaa Bajpai star in the lead roles.[7] Set in Haryana, the film depicts the theft of blood from blood banks and how the lives of two friends involved in the trade get affected. The film released on 22 April 2016. The film also stared Rajniesh Duggall, Meenakshi Dixit, Shreya Narayan, Rajendra Sethi, Ashutosh Kaushik, Priya Gupta, Jaihind Kumar, Abhimanue Arun, Kumar Saurabh, Rehan Kidwai, Sanjay Dumroo, Kulvinder Baksshish, Pall Singh, Atul Chouthmani and Pushkar Anand.
Randeep Hooda reunites with Netflix for Global web series CAT
Apart from that, Akshay Oberoi will be seen in Fighter, where he will be an Air force pilot. The movie will also see Hrithik Roshan and Deepika Padukone as Indian Air Force pilots, and is slated for release on January 25, 2024. The film is said to be shot across the world and will pay tribute to the sacrifice of the country's armed forces.