'Lights, Camera, Action' will be heard once again as our State Government has given a green signal to resume shooting by strictly adhering to all the safety measures, and precautions laid by them. Working with a handful of people and maintaining social distancing with universal use of masks is very important on the sets for everyone's safety.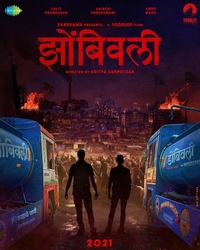 With the world going through a tough time due to this pandemic, the start of a new project may seem like a challenge. But the Marathi film industry has accepted this challenge by kicking off the shoot of a brand new film.
Marathi film industry's first-ever zombie-comedy or zom-com film "Zombivli" is set to release early next year to give the audience a whole new experience. This film will be directed by Aditya Sarpotdar, who best known for his blockbuster films like Classmates, Mauli, Faster Fene, etc. The movie is presented by Saregama, and produced under their film studio arm – 'Yoodlee Films.' The film's Muhurat recently took place in Mumbai, while much of the shooting will be happening at Latur soon. The first poster of the film has been just released on social media.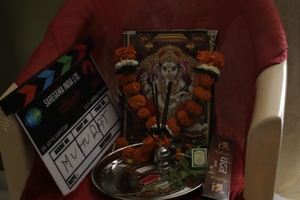 This will be Marathi cinema's horror comedy after ages. Till now we have seen zombie films only in Bollywood and Hollywood movies, but for the first time, zombies will be introduced in a Marathi movie as well. The film's unique title comes from the story and where it's set – it's about zombies in Dombivli – hence the name Zombivli. Popular actors like Amey Wagh, Lalit Prabhakar, and Vaidehi Parshurami will be seen in lead roles. The makers believe that Zombivli is targeted towards the young and the brave, and will combine horror and comedy in a seamless way to provide wholesome entertainment.
Lawrence D'Cunha will be the DOP and Sainath Ganuwad, Siddhesh Purkar, Mahesh Iyer and Yogesh Joshi are writers of this film and A.V Prafulla Chandra is the music director.
The film's unique subject, talented cast, and crew have already raised everyone's expectations. So what things will unfold in this story of Zombies in Dombivli? Find out in early 2021.