Aditya Roy Kapur's latest Instagram stories have left the audiences scratching their heads. Rightly hailed as one of the most versatile actors today, the handsome hunk has created quite a stir online with his new posts.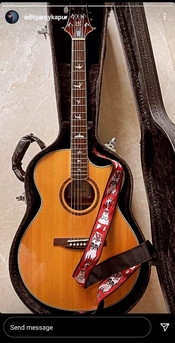 Earlier, giving a sneak peek into what it looks like a recording studio, Aditya has left fans wondering in excitement what he has in store next. Captioning it as "Coming soon, boys and girls," the good looking actor shared an aesthetically pleasing picture of a microphone, speakers, and a laptop on his social media. In another story, the star shared a snapshot of a guitar!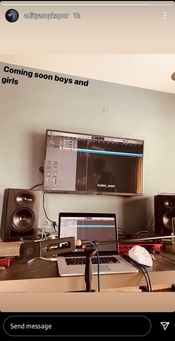 A source revealed, "While Aditya Roy Kapur is gearing up for his next film OM, he is also working on a project that is really close to his heart. It is something that the audience is going to love."
Apart from that, Aditya is making a lot of noise for his highly-anticipated action film 'OM'. Helmed by Kapil Verma and co-produced by Ahmed Khan, Shaira Khan and Zee Studios, the film is slated to hit the screens this year.