Actor & producer Tariq Khan, who hails from a small town of Jammu & Kashmir, came to try his luck in Bollywood along with his friend-cum-companion Director Rahat Kazmi. These two are well-known names in the industry now but there was a time when things seemed impossible! With no prior support in the film industry, they set onto their journey of making quality and sensible cinema.
As it's said, Rome was not built in a day; the same way, they didn't become a brand overnight and if you think so, then, you have no idea how 'long' that night was! They had to face their own sets of struggles, hardships, failure to reach where they are today!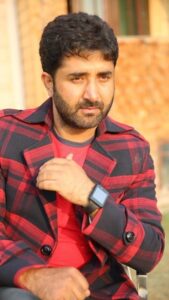 Tariq Khan ventured into Bollywood as a producer but he's also a well-known actor. Recalling his struggling days, he says, "When I was young, I didn't have anyone to guide me while I was taking baby steps into Bollywood. Through that experience, one thing I've learned is that, now, other people won't have to face what I had to. Now, we pick fresh faces from our area and give them opportunities that we didn't get at that time. That is the reason we shoot most of our films in Jammu & Kashmir so that people of our area may get exposure to showcase their talent."
Tariq Khan has also received many international awards for his films as a producer. He has also acted in films like Angeethi, Lines, Lihaaf, Wishlist, Side A & Side B and Million Dollar Nomad, etc. Not everyone achieves what they had visioned during their school & college life but as it's said, hard work pays! The person who wanted to create a mark in Bollywood, now, travels to far-off lands, be it for shoots or international awards functions. No denying the fact, for the people of Jammu & Kashmir, they are their ultimate hopes and a ladder to climb the stairs of success!
Tariq Khan walked down the red carpet for the poster launch of his film, Lines at Cannes Film Festival (France). For some, it's still a dream! He has worked with famous actors such as Farida Jalal, Raghubir Yadav, Hina Khan, Rahul Singh & Virendra Saxena, and many others. In such a short span of time, he has successfully managed to create a brand of his own and work as a producer under his banner, 'Tariq Khan Productions'. He started his production journey with a wonderful film named Identity Card (2014) and received huge appreciation for Mantostaan (2017), for which, he also won international awards. Since then, there was no looking back!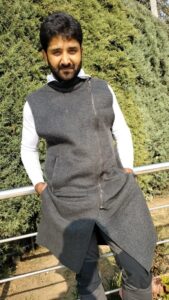 Talking about his latest ventures, his films, Lines & Lihaaf are garnering a lot of limelight since their release on the popular OTT Platform, Voot Select. The two films were released as a part of the ongoing one-of-its-kind film festival, which is showcasing 15 critically-acclaimed films from some of the well-known directors such as Rajkumar Hirani and Ronnie Screvwala. It's a matter of pride that Director Rahat Kazmi and Producer Tariq Khan's two grand films are a part of this unique film festival. Besides, the two films are attracting a lot of media attention soon after their release and getting much love & appreciation from the audience.
Sara Khan's new single MAHIYA MILA DE with Rahat Kazmi and Saki Shah is out now
Even in such critical times i.e. during the ongoing pandemic, Tariq Khan worked day & night along with his team to complete their projects. No doubt, when the world came to a standstill, they did have to halt their shoots but gradually, they completed it following all safety protocols and released many good films during the lockdown, which helped in lifting the spirits of the crew, who had no other backup options to survive a pandemic!
Tariq Khan is currently working on a few web series that are slated to release soon! Watch his films on Voot Select and share your feedback with us in the comments section!