Actor Harish Dudhade is getting immense love from fans for his acting, whether it is Inspector Bhosle in the TV series 'Tumchi Mulagi Kaay Karte' or Bahirjee Naik in 'Fatteshikast'. He will also be seen in an important role in the upcoming film Pavankhind. Harish has started a new inning now. He is busy making a Marathi film and will announce the title and other details soon.
Harish, who hails from his Nagar, started his acting journey from school days. In Ganeshotsav he presented solo performance in 'Varhad Nighalay London La'. While in college, Harish became a fan of Bharat Jadhav after watching his play Sahi Re Sahi. After going to Pune for education, from the Purushottam Trophy one-act play competition, his journey started in a real sense. He worked as a junior artiste in Amitabh Bachchan's film 'Teen Patti', after which he met Bharat Jadhav and decided to try his luck in the field of acting.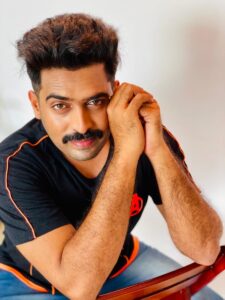 Harish Dudhade came to Mumbai to pursue a career in acting. Harish's journey started from the TV series 'Kanyadan' and continues till today. He became household name with TV series like Gunda Purush Dev, Suhasini, Maaze Man Tujhe Zaale, Nakalat Saare Ghadale, Tujya Ishkacha Naad Khula, Saraswati and Tumchi Mulagi Kaay Karte. He worked in films like Menaka Urvashi, Farzand, Fatteshikast and also did web series Nakshalwadi, Jobless. He will be seen in the upcoming film 'Manache Shlok' directed by Mrinmayi Deshpande.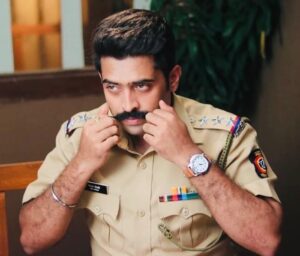 About his acting journey till today, Harish says, "While in Pune, he got to learn what acting is from Shyamrao Joshi. I was fortunate to get the best roles in TV series so far. Each series, films I got the opportunity to work with veteran actors. So I have had many mentors in this field. I feel lucky to work with directors like Digpal Lanjekar, Bhimrao Mude, Vinod Lovekar. New friends were added from each project. Actress Madhura Welankar Satam and producer Manava Naik has always been a great guide to me. The love given by the fans is what makes me excited."
"I got to play a different role each time than before. It is a pleasure for me that the directors always ask me for difficult roles, they believe in me as an actor. I will always focus on learning from all the artists around me and doing quality work. In the future too, as an actor and as a producer, I would like to bring some of the best projects in front of the audience," adds the actor.