201 Witnesses 325 Physical Evidences 2 Government Approvers
There is a monster in his mind and it's here to stay
10 people murdered brutally
Entire city crumbled, No blood, No scream, No clue, No trace, No eye witness
Helpless Victims, Heinous Crimes
1 City 10 Murders 4 Accused AND 1 Master Mind
201 Witnesses 325 Physical Evidences 2 Government Approvers
Jio Studios presents 'Jakkal', a Marathi web-series based on the gruesome massacre that took place in Pune in the 1970s. The web-series will stream in October 2023. Get ready to witness a gut-wrenching, gripping and sensational stoy of four boys who committed gruesome murders in Pune during 1970.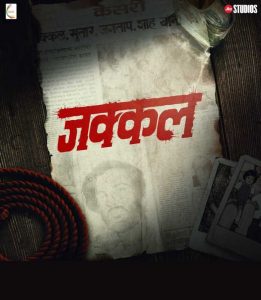 Jio Studios is coming up with a Marathi web-series called 'Jakkal' soon. Based on a sensational murder case in Pune in the 1970s, the web show will explore when ordinary middle-class kids unknowingly turn to the path of crime and the extremes they can go to.
Jakkal is the concept of director Vivek Wagh and he has been working on this topic for the last 4 years. Vivek Wagh has also received the National Award for 'Best Investigative Documentary' based on the same topic in 2020. The series is produced by Jyoti Deshpande and Jio Studios, a production from Shivam Yadav and Karthiki Yadav of  Culture Canvas Entertainment.
Speaking about the web-series, director Vivek Wagh said, "During 1976 to 1977, two emergencies were imposed in the cultural city like Pune, one from Delhi and the other by Jakkal.
What really, really captured me, were the action sequences: Karen Gillan
And so what is Jakkal beyond sensational murders, brutal murders? Is Jakkal only a surname or attitude? And what about those 10 innocent people trapped in it? What is important is whether an artist was a murderer or a murderer was an artist by accident, the serial Jakkal will try to explore.
Jio Studios's 'Jakkal' a spine-chilling web-series based on the gruesome massacre that took place in Pune in the 1970s. So wait for more updates.